I have a proclivity for little places. I like shallow, weedy, isolated ponds. I like flowing rivers, clear and alive, changing from moment to moment. Sometimes, though-you have to get away., and that means big water in hard to reach places. I've been fortunate to travel to Alaska and Florida and Montana and other distant locations to fling flies. Last year, in October, I took youngest son Hunter to the fabled El Pescador Lodge in San Pedro, Belize. Fish were caught, feasting was the order of the day, and Belikens were consumed. We forged memories to last a lifetime.
October of 2016 brought a rare encore performance-a return to El Pescador. 2015 had been hampered by rain, tennis elbow, and a guide who was older and grumpier than I. 2016 was different. I opted to choose my own guide, and selected Vincent. He was assisted by his 19 year old son, Roger, who is an apprentice guide. The weather was spectacular, and I had a different traveling companion. This year, my co-fisher and roommate was none other than Tammy Balch, the love of my life.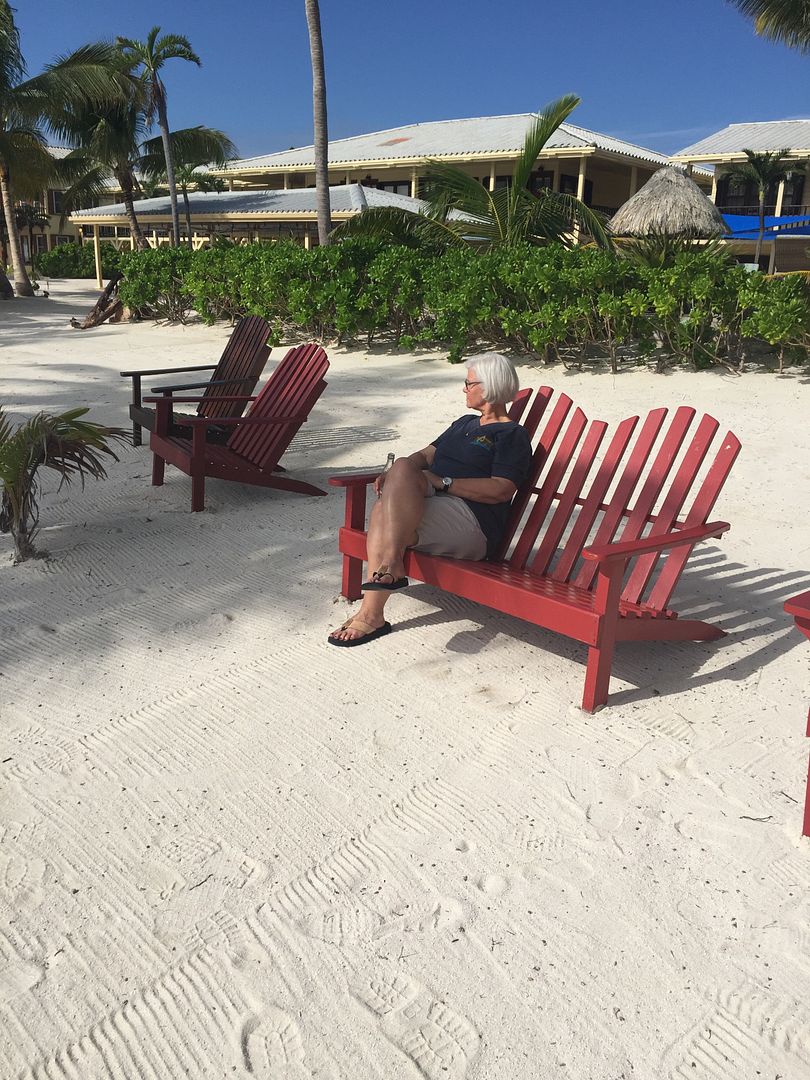 This was an Orvis-sponsored trip, hosted by renowned Texoma guide Steve Hollensed. El Pescador is ridiculously easy to reach these days, with Southwest as well as other major carriers flying nonstop from Houston or Dallas. When you arrive at the major airport in Belize City, be sure to find this dude: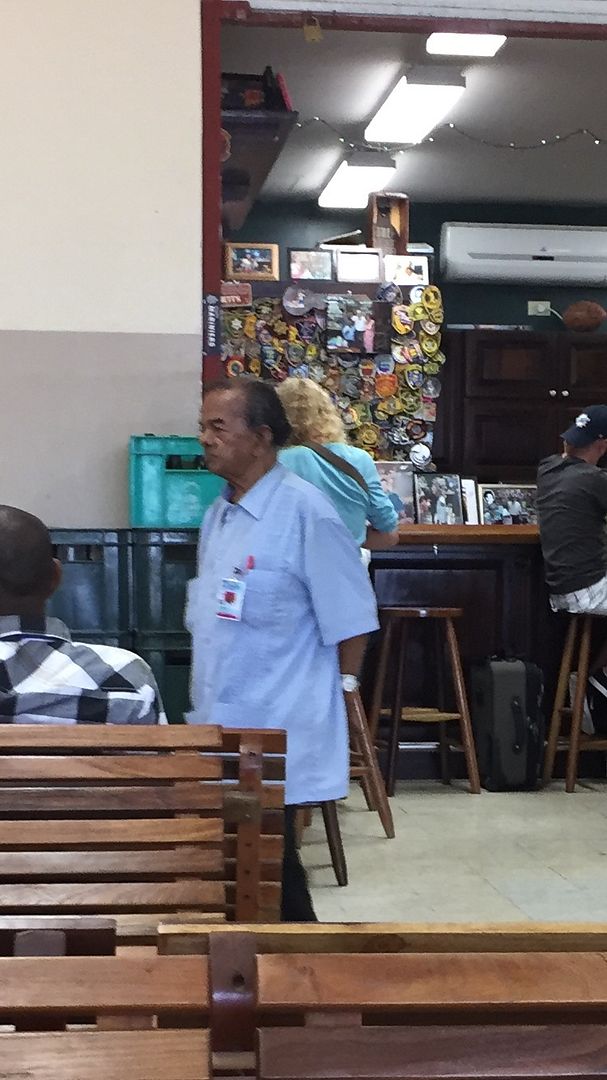 This is the world famous Jett, of Jett's Airport Bar.
He'll sell you one of these: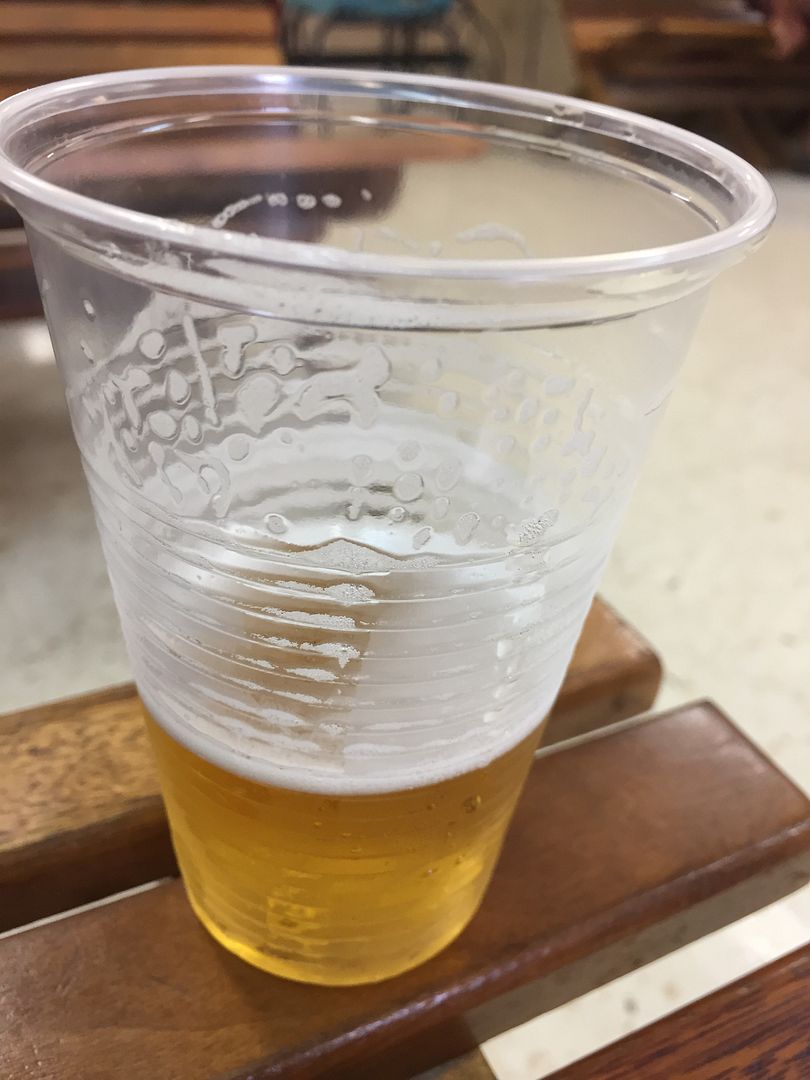 which is your first ceremonial Beliken Beer, the national beer of Belize. Interestingly enough, if you are on the left had side of the jet coming in, the Beliken brewery is the first building you see upon landing in Belize.
Then comes the highlight of the trip-the TropicAir flight to San Pedro. You fly at about a thousand feet for the twenty minute shuttle over waters so clear you can even spot the odd school of tarpon.
Upon arrival in San Pedro, you are met by representatives of El Pescador, luggage is procured, and you are whisked away in a water taxi to the magnificent, legendary El Pescador.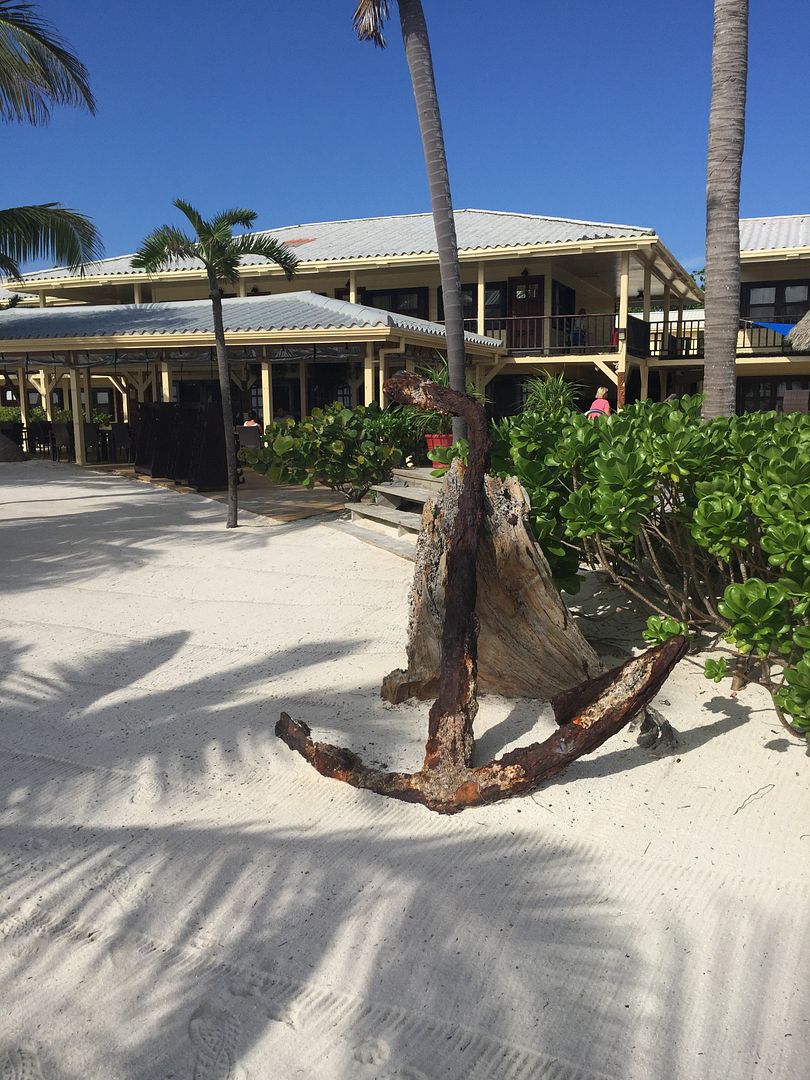 You'll be met by the elegant Marline, taken to your rooms, oriented to the schedule of the lodge, and deposited in the screened in porch for a fishing orientation session led by Esa, head guide.
Soon enough, you're in the open bar, choosing libations from a menu of drinks available from the all inclusive package. Dinner follows, and it is spectacular. The evening meal generally focuses on native Belizean cuisine, and will include fresh caught fish, chicken, beef, crab legs, and lobster.
Deserts are special, followed by coffee and perhaps a night cap from the bar. The only television in the place, by the way, is in the bar. Baseball is on, usually league championship games at that time of year.
Morning comes a a civilized hour at El Pescador. If you come from a daylight savings state, like Tam and I, you'll have more than ample time to get your act together. Belize is wholly in the Central Time Zone, but they do not practice the Daylight Savings Time phenomenon. Enjoy your extra hour, then head to the dining room for a custom breakfast and all the coffee you can drink. By seven, unless otherwise arranged, you'll be met at the dock by your guide, who also is in custody of your lunch and whatever you have ordered to drink. Try the ceviche, and ask for a Beliken beer to crack open when the fishing is done.
Tam had not intended to fish. She did stay at the lodge one day, lounged around the pool, and enjoyed visiting with the Belizians she met. The last day, though-she determined to fish. I yielded her the front of the boat, and Vincent and Roger showed her the time of her life. She caught dozens of fish on bait and conventional tackle, then decided she wanted to try her fly fishing talents. To everyone's surprise but mine, she landed a schoolie bonefish on her very first cast....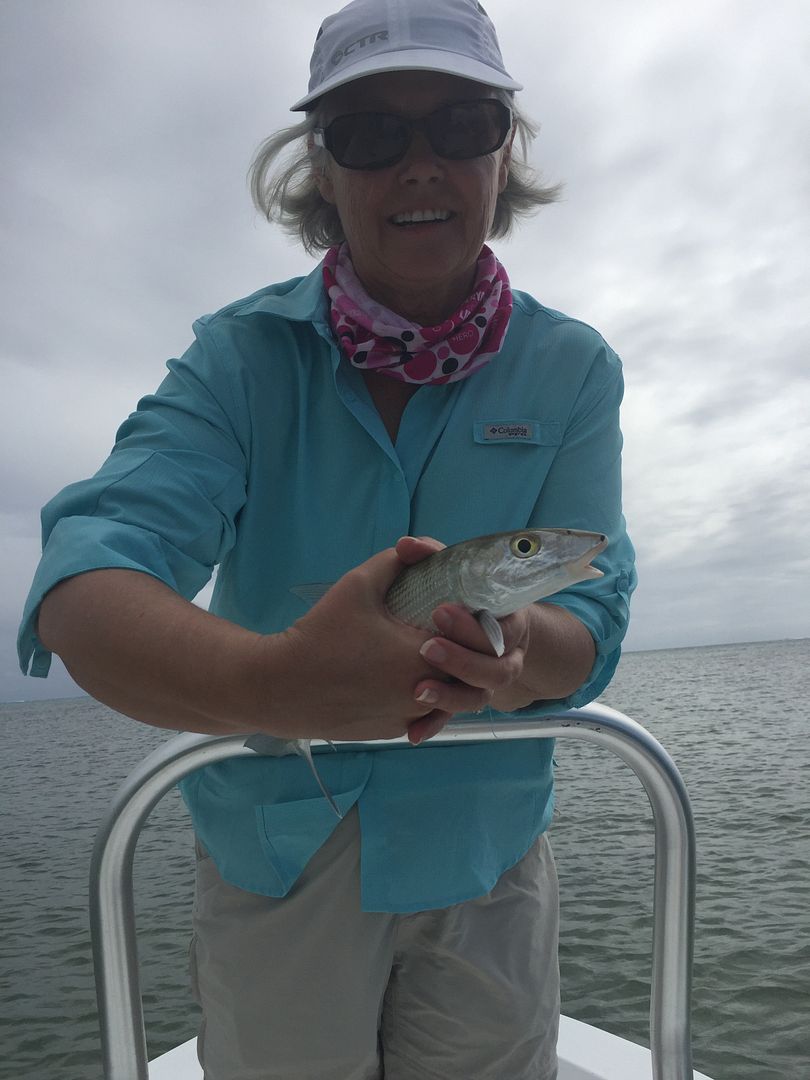 As well as dozens of "representatives of the species".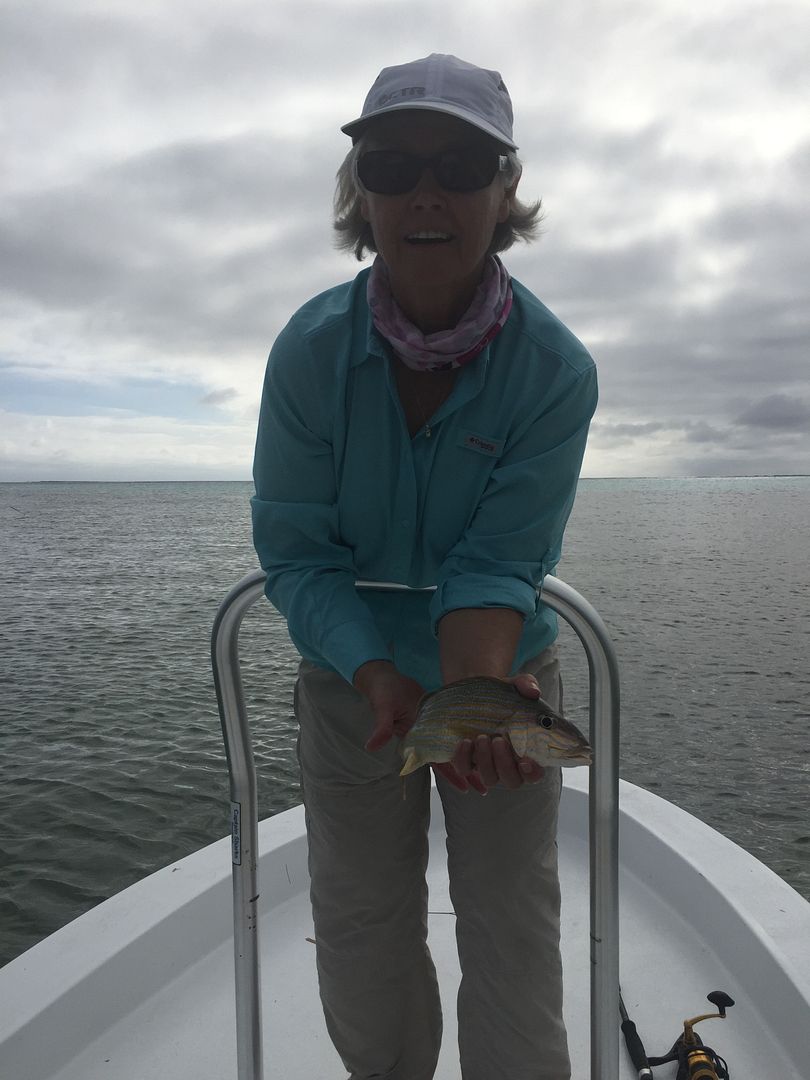 She caught mackerel, jacks, look-downs, snappers of several different lineage, and a dozen or so schoolie bones. I sat in my Adirondack chair, taking it all in. One of the best days of my fishing career-spent sitting in a chair , dong nothing, in the middle of earth-sea.
I can't recommend El Pescador highly enough. The lodge, the staff, the view, the food, and oh yes the fishing are truly world class. We have already schedule next year, and plan to hunt for tarpon and permit. We may even take a day for an eco-tour to the jungles of mainland Belize. Can't wait.